Jeff Rivera - Licensed Massage Therapist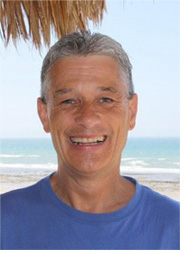 Jeff Rivera has been a Licensed Massage Therapist for the past eight years. He worked for Massage Envy for two years and has maintained his own private practice "Total Body Wellness" for the past five years. He comes to our practice highly recommended by our patients who love him.

Although he is an independently owned and operated business we are fortunate to have Jeff here in the office. The massage services he offers are Deep Tissue, Swedish, Reflexology, Trigger Point, and Chair Massage. He works under the guiding principle of providing what the patient wants and expects in massage therapy. Jeff also spent six years training and teaching at the "Kripalu Center for Yoga and Health". the largest health center of its kind on the East Coast. He has also taught Yoga and Tai Chi. He has an extensive background in natural healing methods and is a great asset to a holistic practice.

We realize that massage therapy is seldom covered under health plans and we have constructed a fee schedule which makes it very affordable. Jeff sees patients by appointment in our office. Check out our prices; 20 min. chair massage 15.00, 1 hour table massage 35.00, 90 min. table massage 50.00. Feel free to call and reserve a time for a great massage at a great price.

Call Jeff directly to schedule an appointment (480) 600-2172.
"I feel like myself again! Dr. Mallory is the best." - Brittney

"I feel even better than
before."
- James