Dr. Jeffrey Mallory - Licensed Chiropractic Physician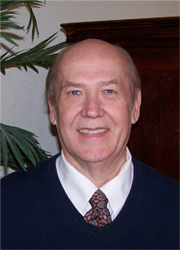 Dr. Mallory is a Chiropractic Physician with over 32 years of success dealing with human health and orthopedic conditions. He has the years of experience needed to treat auto accident victims. He understands the medical legal aspects of both successfully resolving the patient's auto accident related injury and what is also needed to settle the claim out of court and most of the time out of the lawyer's office.                                                                      
"A Doctor is someone who listens carefully before speaking. They will look at the individual as a whole person. They will use their training and experience to examine, diagnose, and treat patients with the best of traditional non-invasive approaches and also the most current techniques available. A Doctor will always look for the root cause of the problem.  They will find the solution whether it is in the Doctors office or through another healing art.  The welfare of the patient determines the approach and what is best for them should always be the Doctors only concern."        
 -Dr. Mallory          

A Chiropractic Physician's job is to treat our patients without relying on medicines traditional approach of using dangerous drugs and invasive surgery. Chiropractic is the second largest healing profession in the United States and chiropractic benefits are included in nearly all insurance plans. Dr. Mallory is graduate of Brigham Young University, and Palmer College of Chiropractic. He is also a licensed in Arizona for Physiotherapy.

When you visit our website you will find all types of health and wellness related information including information about our office and services, chiropractic, back and neck pain, work and auto accident injuries, and much more. We hope it is helpful to you and you will share it with others. Thank you for visiting and please come back often.
"I feel like myself again! Dr. Mallory is the best." - Brittney

"I feel even better than
before."
- James